Dominic Ford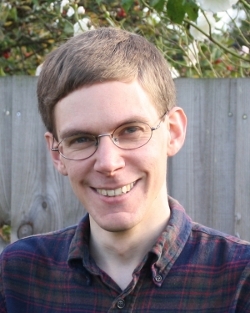 I work on the Exoplanet Analysis System for the European Space Agency's forthcoming PLATO mission, which is scheduled for launch in 2026. I am based at the Institute of Astronomy in Cambridge, UK, where I work with Nicholas Walton.
From 2017 until 2019, I worked at Lund Observatory, Sweden, leading the development of the 4MOST consortium's data analysis pipeline for spectroscopic surveys of the Milky Way. In particular, I studied the strengths and limitations of machine-learning techniques for analysing astronomical spectra, since such methods may be the only feasible way to process the tens of thousands of spectra that 4MOST will observe every night.
Projects I work on in my spare time
Experimental projects
Old projects
Ancient projects
In the 1990s I was the kind of geeky teenager who sat in my bedroom writing computer games for my Acorn Electron. I even got a couple of them published. Though the reviewers spotted, quite correctly, that I wasn't very good at making up story lines.
Contact details
You can email me at

.